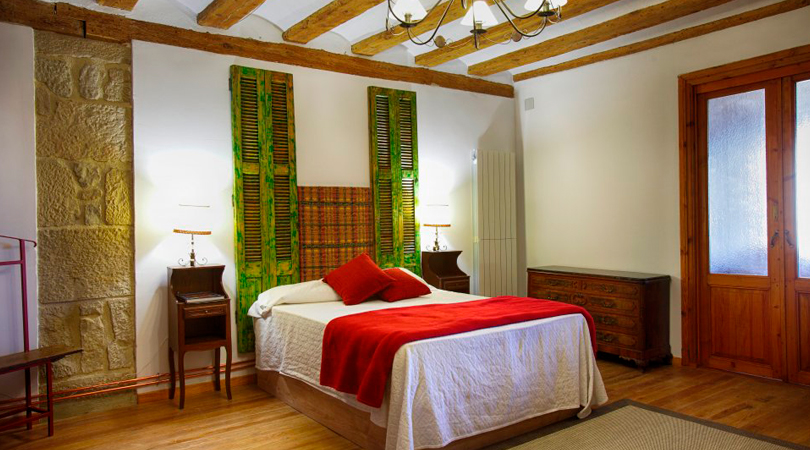 La Casona de Pitillas – Spain
La Casona de Pitillas is located in the Navarran town of Pitillas and is part of the spectacular Navarra Wine Route. This renovated rural house combines traditional touches, such as the stone walls and an old cellar, with just enough modern comforts. So you can enjoy a spot of viticulture in the best possible way. Navarra is Spain's smallest wine area but is right next to La Rioja, so you can get to know two wine regions in one trip. Book this accommodation as soon as possible.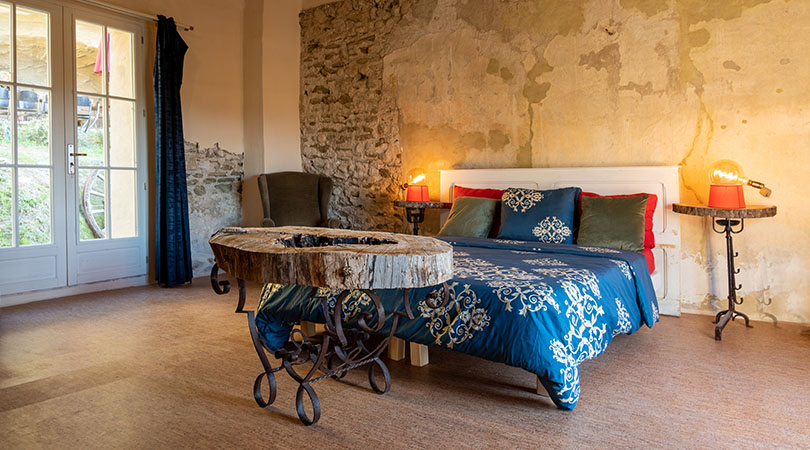 Bacchus Grotto – France
This charming B&B for adults is located in the town of Cairanne, an old wine village in the Côtes du Rhône. In the 3,000 m2 of gardens, there are several caves, and one of them has been tastefully converted into a B&B. At the top of the land, we find the small French vineyard of the owners and spectacular views. In addition, the heated pool is open all year round, and you can enjoy a delicious dinner and sample the best wines in the area.
Webergartl – Austria
Mediterranean style with a touch of Tuscany, this cosy B&B is located just a few minutes from the wine-growing town of Straden in the heart of the volcanic landscape of Styria. Surrounded by colourful meadows, you can admire the spectacular views of the vineyards. The Webergartl, with its Mediterranean garden full of aromatic roses, lavender and fig trees, is an ideal place to enjoy your breakfast before exploring the wine routes of ​​Austria.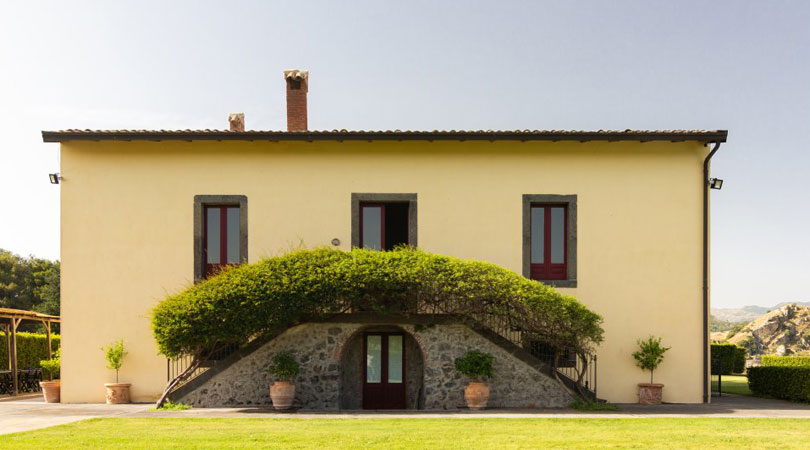 Villa dei Baroni Wine Resort – Italy
We find this majestic villa on the slopes of Mount Etna, surrounded by six hectares of vineyards. Renovated using the most exclusive materials, the villa has everything you need, including a swimming pool. La Villa dei Baroni is located in the historic Italian winery Carranco, a place known for producing excellent wines due to the mineral-rich volcanic soil. So book now and enjoy a getaway to one of Sicily's DOC wine regions.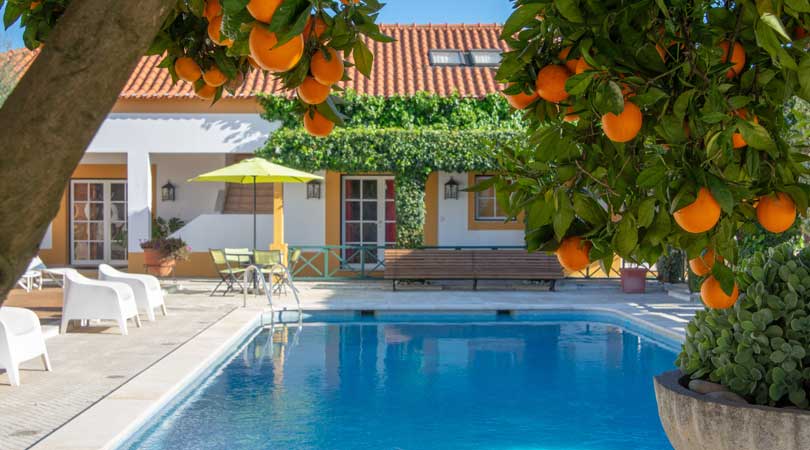 Quinta do Lagar de São José – Portugal
If you like wine tourism, you should not miss the opportunity to get to know the southern Portuguese region of Ribatejo. This region extends along the banks of the Tagus and is located in the district of Santarém. Here you will find countless vineyards and wineries, but also stunning castles, monasteries and historic churches, making it a perfect setting for your wine journey. Quinta do Lagar de São José is an ideal place to stay, as it is close to the best vineyards and has a swimming pool where you can relax at the end of the day.
Share the article: