The Ultimate Christmas in Lapland
If you are a true Christmas-aholic, then you simply must spend Christmas in Lapland at least once in your life. The best Christmas getaways are spent visiting Santa himself and his real-life (flying?) reindeer. Christmas in Lapland wouldn't be complete without a snowy sleigh ride with huskies. Afterwards, you can warm yourself up in a hot Finnish sauna and watch the dancing northern lights from your cosy B&B.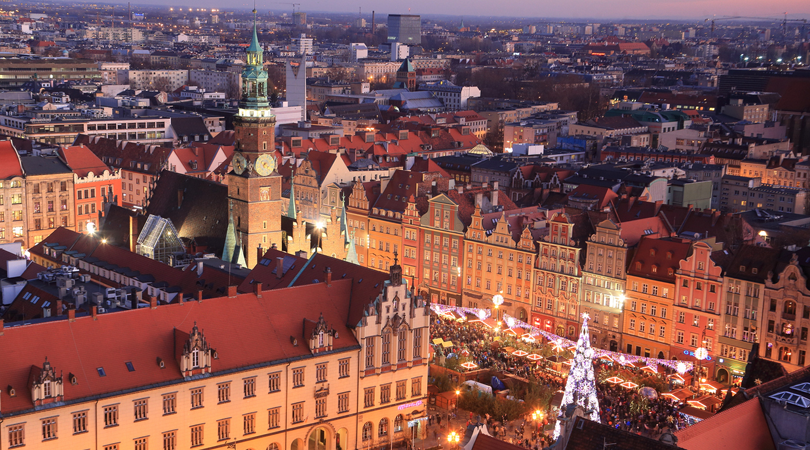 Traditional Baltic Christmas in Krakow
One of the best Christmas getaways is in the Polish city of Krakow. Visit the huge Rynek Glówny, one of the oldest medieval squares in Europe. During Christmas, the square is transformed into a Christmas market with little wooden chalets serving all kinds of Polish delicacies and mugs of hot mulled wine. This beautiful city twinkles with festive lights and there's a very good chance of snow.
White Christmas in Canada
Do you dream of a White Christmas? Then visit snowy Canada for one of the best Christmas getaways. The landscape and the cities are always grand and impressive, but they are extra captivating during the Christmas period. Spend the night at a B&B in Banff National Park, bustling Toronto, or visit the unmissable Christmas parade in Montreal. Don't miss out, book your stay quickly: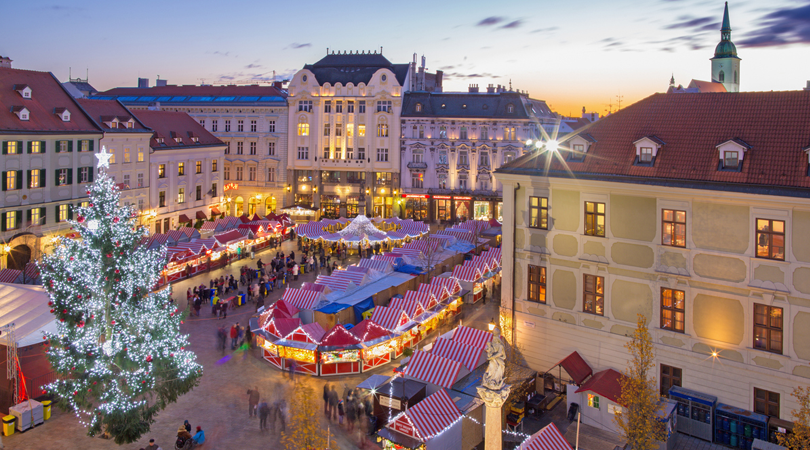 Surprising Bratislava
The capital of Slovakia is probably not the first place you'd think about for the best Christmas getaways. All the more reason to visit this surprisingly festive city in Central and Eastern Europe. Wander through the hundred wooden stalls at the traditional Christmas market on the Hlavné námestie square. There are also countless Christmassy activities, shows and concerts to enjoy. Experience it all from a friendly B&B!
Merry Christmas in Dresden
Christmas and Germany have been inextricably linked for generations. All over the country, you can find the most joyous Christmas markets, of which the market in Dresden is perhaps the most popular. The first edition of the Dresdner Striezelmarkt took place in 1434 and, since then, millions of travellers have visited this historic December market. One of the best Christmas getaways to get you in the mood for yuletide celebrations!
Share this article: