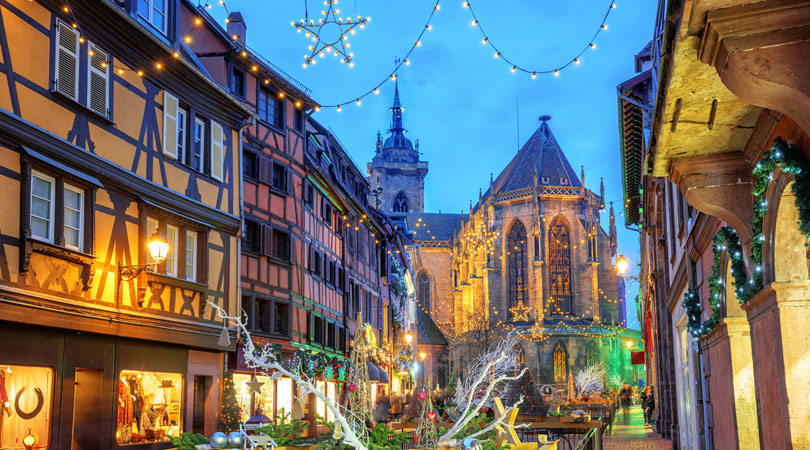 Colmar – France
Colmar is one of the best Christmas destinations in Europe and has one of the most spectacular Christmas markets in Alsace, or the whole of Europe, actually! There is a path linking the 5 markets, all with their typical little wooden houses laden with decorations and festive delicacies from Alsace. Colmar has everything you need to enjoy Christmas in an idyllic winter wonderland.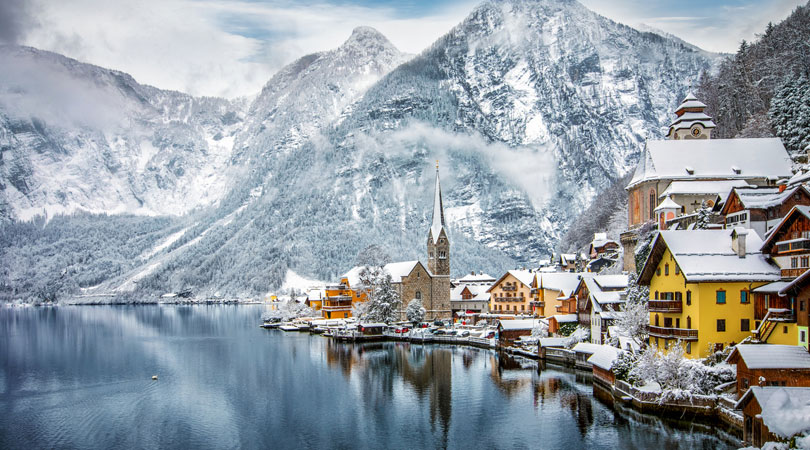 Hallstatt – Austria
Hallstatt is a place stepped straight out of a fairy tale. Encircled by the towering Alps and Lake Hallstatt, this picturesque town is perfect for a Christmas holiday. Located to the west of Salzburg, it is ideal for a December long weekend getaway as the Christmas market is already in full swing. The crisp winter air also invites you to walk the famous Hallstatt Skywalk in Salzberg and visit the oldest salt mine in the world, where you can hurtle down a 64m miners slide!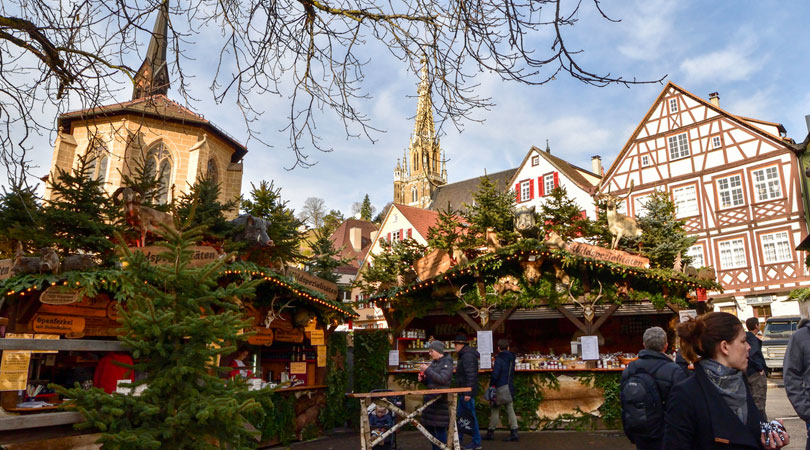 Esslingen am Neckar – Germany
With more than 200 Christmas stalls, the Esslingen Christmas Market crosses borders and turns the old town of this city into a true Christmas adventure. Artists and jugglers sing and play everywhere on the various stages and in the streets. You also shouldn't miss the living nativity scene and the flickering log fires, which give the town a unique Christmas atmosphere.
Bed and Breakfast Esslingen am Neckar
The Dolomites – Italy
The Christmas route from Merano to Vipiteno, passing through Bolzano, Bressanone and Brunico, is ideal for a Christmas trip in Italy. The majestic mountains covered in snow, the wooden houses in the Christmas markets and the aroma of spices and chocolate are the perfect recipe for a magical Christmas. These cities in South Tyrol offer all the activities and B&Bs for a cosy Christmas party.
Ljubljana – Slovenia
The capital of Slovenia is a special place for a Christmas getaway. Its historic centre, with thousands of twinkling lights, Christmas markets on every corner and a dusting of snow on the roofs, make the town's atmosphere even more magical. The giant Christmas tree is in the main square near the iconic Pink Church. Ljubljana is also perfect for ski lovers, as the Krvavec Ski Resort is only 25km away!
Share the article: