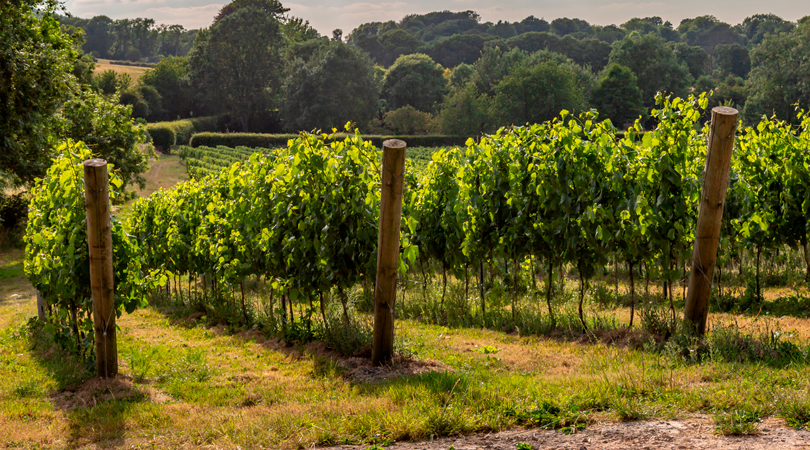 East Sussex
East Sussex is the natural heartland of wine production in the UK, and the best wine tours are to be found in this county. Enjoying the most sun and least rain in the country, this fertile region is perfect for growing delicious grapes and even more delicious wine. Visit the award-winning wine estates of Albourne, Bluebell and Ridgeway, or design your own route and try wines made from the German grape variety Bacchus, said to rival champagne.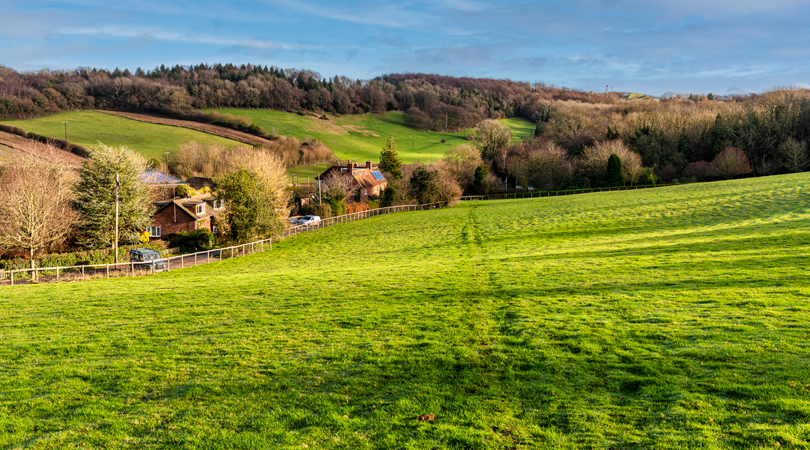 Kent
Kentish vineyards tend to grow a mixture of Chardonnay, Pinot Noir, Bacchus and Ortega grapes. The chalky soil lends a mineral taste mingling with a bouquet of English garden apples and pears. These varieties produce excellent sparkling wines, which are gaining popularity, even with the snootiest of sommeliers. Champagne house Taittinger is said to love English bubbly so much they plan to build their own vineyard in the region soon. So stay in a B&B in the Ashford Borough and taste your way around the best of British wines.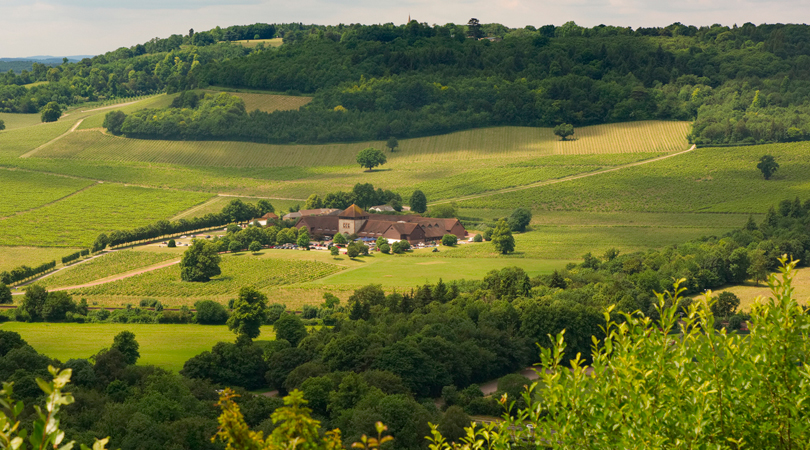 The Surrey Hills
The Surrey Hills offers some of the best wine tastings in Britain, with spectacular English wines grown in an area of outstanding beauty. The vineyards of Surrey Hills are internationally renowned for their sparkling rosés and white wines. You can visit the Chilworth Manor or Albury vineyards and Greyfriars in Puttenham, where you will be shown the art of English winemaking by expert owners. Sample their wares while admiring the beautiful English countryside.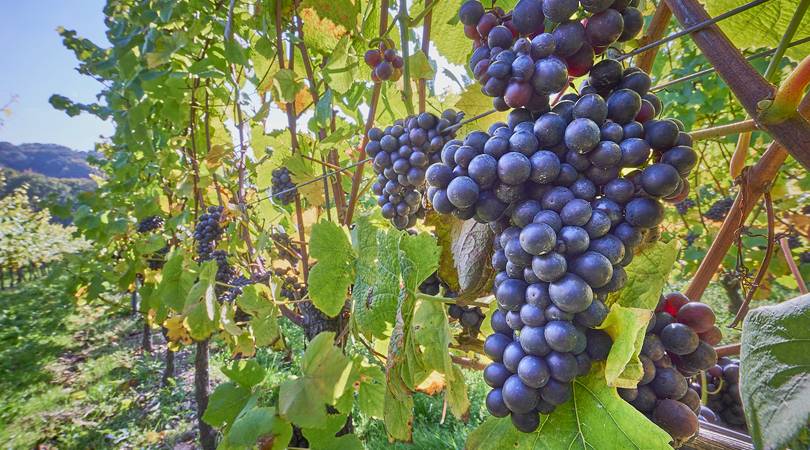 East Hampshire
The south-facing rolling hills, river valleys and picturesque market towns make Hampshire the perfect setting for experiencing English wine culture at its best. The rich soil and warm climate results in flourishing vineyards surrounded by a stunning natural landscape. Why not start your tour at the eco-friendly Hattingley Valley vineyard, or stop for a sparkling afternoon tea among the vines of the family-run Hambledon winery? Chin Chin!
Bed and Breakfast East Hampshire
Okehampton – Devon
It will come as no surprise to you that the fifth British wine region on our list is also along the South coast of England, where the weather is consistently warm, and the geology is perfect for growing the tastiest grapes. Devon is home to several vineyards, from family-run independent farms to commercial wineries, so there are plenty to choose from. Plus, if you get bored of wine, you can always try the Plymouth Gin, Dartmoor Whisky or the other sparkling beverage Devon is famous for – cider! 
Share the article: