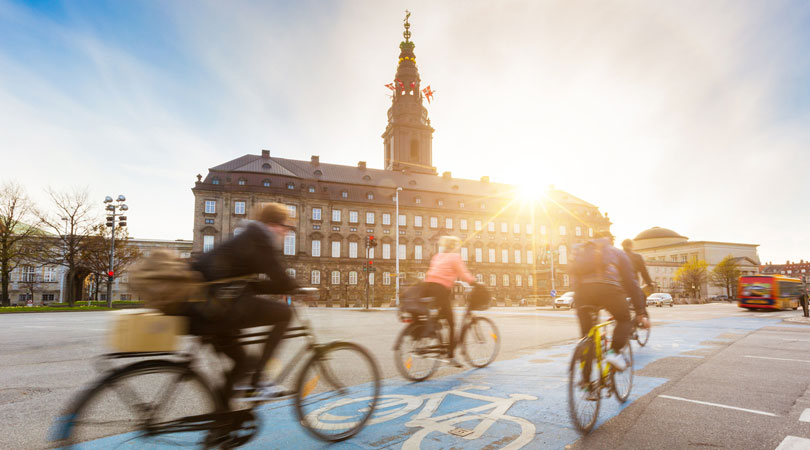 Copenhagen – for lovers of two wheels!
Wide cycle paths, separate bicycle bridges and large green areas – cycling is a central part of Copenhagen's everyday life. The city has been rebuilt in recent years to make it easier and faster to travel by bike than by car. The Little Mermaid, Tivoli and picturesque Nyhavn: discover the Danish capital on two wheels during your weekend trip.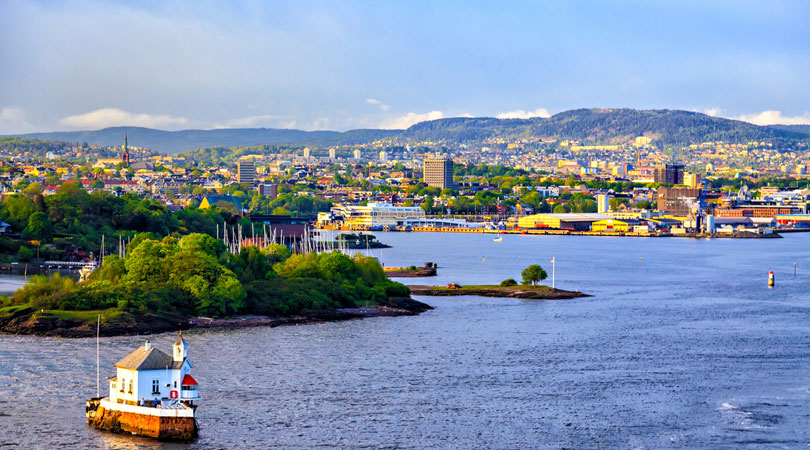 Oslo – environmentally conscious
The Norwegian capital was named the Green European Capital in 2019. Sustainability plays a lead role in Oslo, and traffic in the city centre has been reduced in recent years. Green spaces have been created where there used to be parking lots, and the public transport network has been vastly expanded. Explore the green city of Oslo and the nearby fjords on an environmentally conscious weekend trip.
Krakow – budget break
If you want a weekend trip to an expensive-looking city at bargain-basement prices, then Krakow is the place for you. This historic city set on the River Vistula has so much to offer the price-conscious traveller. A beautiful medieval old town with its large market, the Wawel Hill with its castle and cathedral, and of course the delicious pierogis served all over the city.
Bilbao – perfect for the more 'mature' among us
This beautifully modern Basque city is the Mecca for lovers of culture and good food, so a B&B Bilbao is perfect for those of us with more 'mature' tastes. Public transport is ideal for getting around the city, and museums like the iconic Guggenheim have special prices for people over 65. Take a weekend trip to a B&B Bilbao, and enjoy the Basque pintxos, washed down with a glass of red. 
Vienna – ideal family trip
When planning a weekend trip with the little ones, you need to make sure you're all going to be entertained. The capital of Austria is one of those rare city breaks that you can do with the whole family. Ferry trips along the Danube, a visit to the Schönbrunn Zoo, or tasting a schnitzel and a delicious Sacher cake, chocolatey enough to satisfy the sweetest of teeth. 
Share the article: